Development and Strata Services
Why a Property and Construction Lawyer is Most Suited
There are plenty of things to consider when buying a development site. While the challenges can be rewarding, and the rewards fantastic, risk is always present.
A Property and Construction Lawyer can provide you with the proper advice and undertake the necessary due diligence to help you avoid common pitfalls, ensure your transaction runs smoothly and protect your investment.
Development sites are a big investment and require experienced consultants. Gavel & Page Property and Construction Lawyer's are highly knowledgeable in the area of development and can assist you throughout the entire development life cycle.
The Strata Process – from Site Development to Occupation
It is appropriate to discuss development alongside strata, as it is from development that strata is typically born. Our Strata Lawyers know that each phase has unique considerations.
Once a development is complete, a strata plan registered and the building occupied, numerous steps are required for the ongoing enjoyment of your environment.
By enlisting the services of a strata lawyer you can be certain that the necessary technical documents and specific processes will be considered and followed, including:
The initial agreement with your strata manager;
The by-laws passed regulating the behaviour of occupants in the building;
The meetings and resolutions to be passed from time to time; and
The general up-keep of the building
Development and Strata Advice from Experienced Property Lawyers
For both development and strata it is important to obtain the right advice at the right time. Our strata lawyers ensure that you understand your obligations and any potential risks, as well as provide expert oversight on all technical considerations and documents. We protect your interests and help you realise your intentions.
Learn About Our Legal Services for Development and Strata
Speak with a Gavel & Page strata, Construction and Property lawyer's today to find out how our professional legal services can assist you in the purchase of a development site.
Timely, clear and strategic advice from our experienced legal team can save you a lot of time and money down the track by helping you avoid disputes, confusion and errors in your transactions.
Testimonials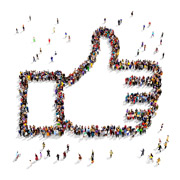 I was a little cautious about lawyers generally, even more so since I was embarking on my very first development. A referral to Gavel & Page Lawyers let me put my previous concerns behind me. Open. Direct. Clear communication. Detailed and productive advice. Competitive fees. Down to earth and contactable. Not sure what else you need.
Developer
Constructing a landmark development has its own stresses. It was such a pleasure to know that Gavel & Page Lawyers had thought of everything for us from a legal perspective, allowing us to focus on the construction of the development. They were very easy to deal with and always contactable.They drafted all the off the plan contracts for the sale of the 100 residential units, drafted our subcontracts, negotiated Agreements to Lease and the Leases, were available weekends in attending the project's launch and competently advised us on all issues along the way including construction issues. They made the sale of the units and leasing the retail/commercial spaces seem as simple as selling a house and their services came at a very competitive price. In short, the quality of their service was next to none.
Gavel & Page Lawyers are now our "go to" firm for any contract or property related transactions. They were referred by a family friend and we were not disappointed. They reviewed all the documents and advised us on all the issues surrounding our purchase of a commercial property, ensuring the transaction ran smoothly and relieving a lot of the stress involved They also reviewed, drafted and settled commercial terms which were fundamental to our business. They explained the terms in a way that helped us understand their implications and significance which was of great benefit. A pleasure to deal with, down-to-earth, reliable, efficient and competent. Great job! Highly recommended!
M. Diab - GM Cabs